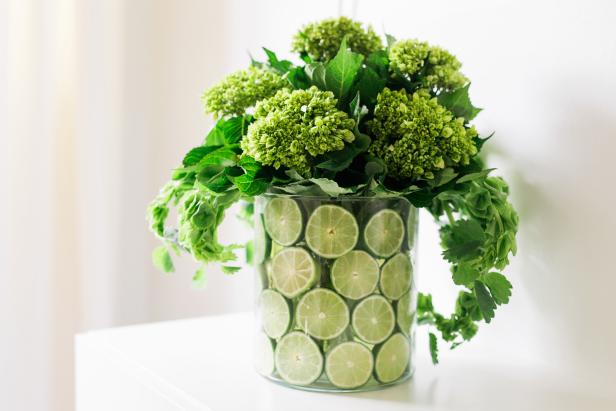 (4) limes, lemons or oranges per vase

10-inch diameter round glass vase

8-inch diameter round glass vase

floral shears

floral wire

wire snips

paring knife

cutting board

(4) bunches of flowers in the same hue (we used bells of Ireland and green hydrangea)
Place the 8-inch-diameter vase inside the 10-inch one, this gap will create a space for securely stacking the fruit slices.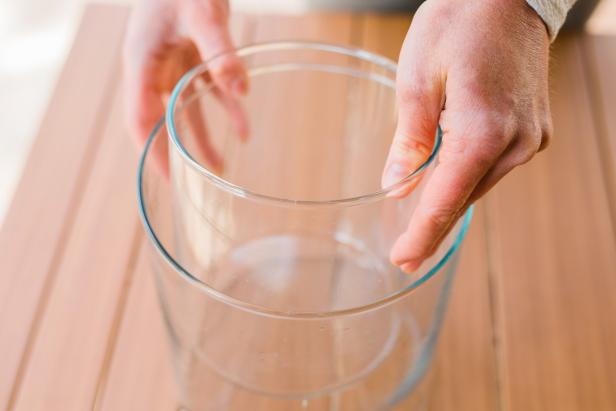 Cut the fruit into 1/4" slices using a paring knife (Image 1). Starting at the bottom and working your way up, slide the slices between the two vases until they're stacked all the way around (Image 2).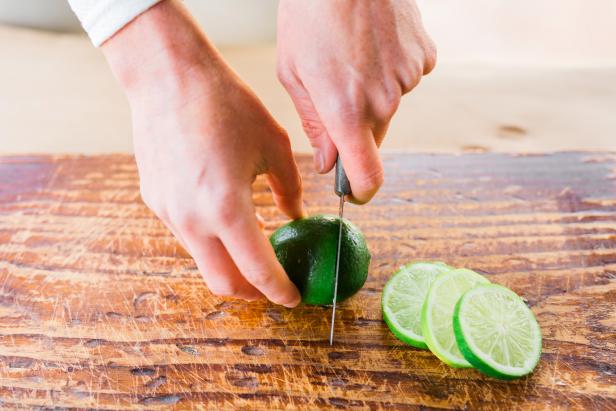 Create a tight, tone-on-tone arrangement by cutting all flowers to size using floral shears (Image 1). Use floral wire to keep the bouquet tight and secure by wrapping it high up and around the stems (Image 2).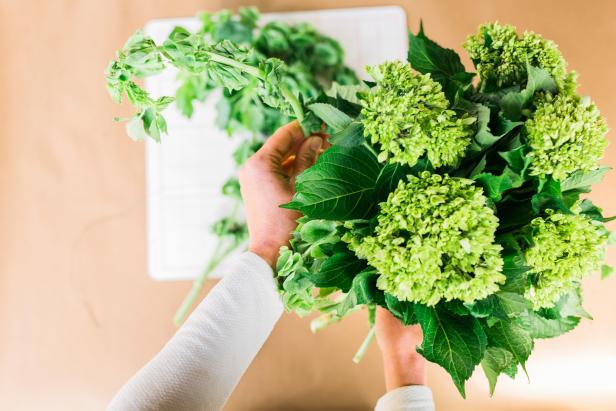 Water is important to keep the flowers and the fruit slices hydrated. Use a glass to fill the inner vase approximately 2/3 full and the outer vase (filled with fruit slices) up to the center (Image 1). Tip: You'll add more water to the outer vessel once the bouquet has been added and adjusted. Place bouquet inside the innermost vase (Image 2). Adjust any limes that may have shifted position and add more water to the top of the fruit slices in the outer vase.
Original article and pictures take http://www.hgtv.com/shows/10-tips-for-easy-entertaining/how-tos/how-to-make-a-citrus-centerpiece site